Stainless Steel Door Stoppers
Keep your doors open with our Stainless Steel Door Stoppers
The Stainless Steel Door Stopper is an elegant way to safely stop the slamming into any of your doors. Our door stop will hold your door open so you can easily maneuver around your home without having to open the door repetitively. Our door stopper has a durable, heavy-duty base to protect your floors while providing a sleek and modern decorative look.
Buy a Stainless Steel Door Stoppers and easily apply it in place using adhesive stickers or the screw provided.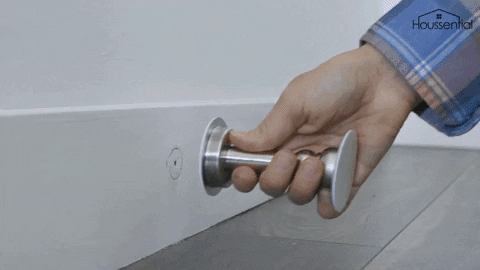 Stops Doors Before It Hits The Walls
Holds The Door Open With Convenience
Put One In Every Room
Install With Adhesive Stickers Or Screws
Available In An Assortment Of Colors
Measurements: Door Stop: 3" x 2.2", Catch: .75" x 2.2"
SHIPS FROM LOS ANGELES, CA
*If using adhesives, please be sure you are placing them on a smooth and flat surface. For use with adhesives, please allow 24 hours for the adhesives to settle prior to use. Otherwise you may use the screws which also come included.
If you like that, you'll love these!