As one of the most important piece of hardware in your home, door stops are often overlooked.
After all, nothing else can prevent the dreaded doorknob from poking a hole in the drywall, so investing in Modern Door Stops is a smart move. The best part about these door stoppers is that they are available in many colors, making it easy to find one that will complement your home.
Apply one with adhesive stickers or a screw.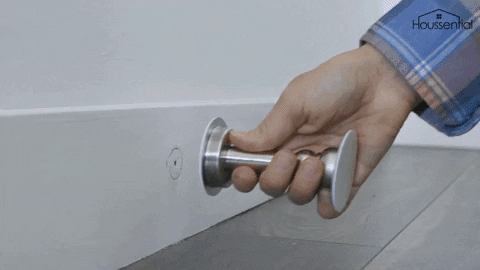 Give Your Home & Office The Finish It Needs
Very Convenient In Holding Doors Open
Can Move Things From Room To Room With Ease
Very Simple Installation
Available In A Wide Range Of Colors
Measurements: Door Stop: 3" x 2.2", Catch: .75" x 2.2"
SHIPS FROM LOS ANGELES, CA
*If using adhesives, please be sure you are placing them on a smooth and flat surface. For use with adhesives, please allow 24 hours for the adhesives to settle prior to use. Otherwise you may use the screws which also come included.
If you like that, you'll love these!