Interior Door Stoppers can be purchased for many types of doors.
These interior door stoppers are mounted on the wall and prevent doors from slamming into them. They come in a variety of colors and are available in sets of three to six. They are easy to install, and are great for residential and commercial applications.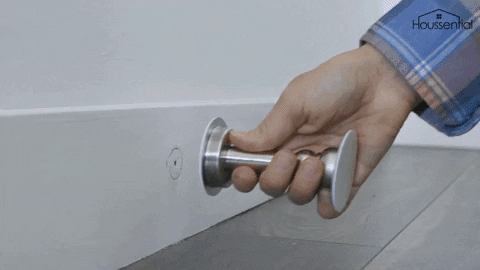 Made With Springs So Your Doors Will Bounce Off The Walls
Carry Groceries Inside With Ease
Very Convenient
Available In Different Colors
Get Them For Your Home & Office
Measurements: Door Stop: 3" x 2.2", Catch: .75" x 2.2"
SHIPS FROM LOS ANGELES, CA
*If using adhesives, please be sure you are placing them on a smooth and flat surface. For use with adhesives, please allow 24 hours for the adhesives to settle prior to use. Otherwise you may use the screws which also come included.
If you like that, you'll love these!