Creative Door Stops will help you hold open doors.
These door stops are a creative way to keep your doors open. You can choose from a range of colors to complement the look of your home. They'll prevent the doors from slamming and protect your walls from being damaged.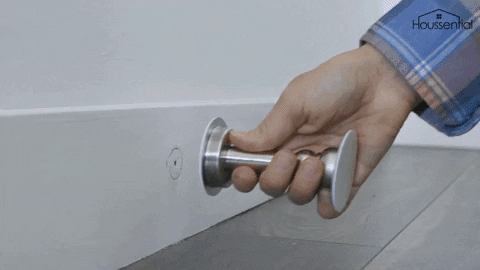 Creative Way To Keep Your Doors Open For You
Very Easy To Install With Adhesive Stickers Or Screws
Use For Your Home Or Office
Made With Springs To Make Doors Bounce Instead Of Slamming
Choose The Color That Suits Your Home
Measurements: Door Stop: 3" x 2.2", Catch: .75" x 2.2"
SHIPS FROM LOS ANGELES, CA
*If using adhesives, please be sure you are placing them on a smooth and flat surface. For use with adhesives, please allow 24 hours for the adhesives to settle prior to use. Otherwise you may use the screws which also come included.
If you like that, you'll love these!