Black Metal Door Stoppers
Whether your doors are heavy or are just in the way, you can protect your walls with Black Metal Door Stoppers.
This handy accessory is available in sets of three or six and is easy to install. The adhesive will never leave a permanent mark on your walls, and you can place them anywhere you want without affecting the handle of the door.
Alternatively, you can get screws that will add more strength and durability to your door stoppers. You can also choose from a wide range of colors.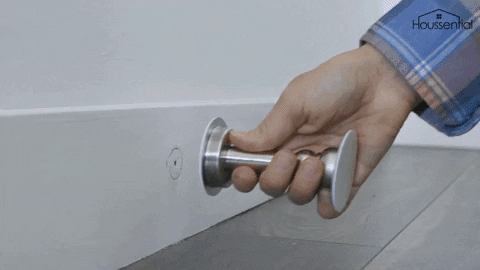 Finish Your Home & Office With Door Stoppers
Holds The Door Open
Protects Your Walls
Very Easy To Install
Choose Black, Silver, Gold & More
Measurements: Door Stop: 3" x 2.2", Catch: .75" x 2.2"
SHIPS FROM LOS ANGELES, CA
*If using adhesives, please be sure you are placing them on a smooth and flat surface. For use with adhesives, please allow 24 hours for the adhesives to settle prior to use. Otherwise you may use the screws which also come included.
If you like that, you'll love these!