Adhesive Door Stoppers, a simple solution to keeping doors open.
These adhesive door stoppers are a good choice for homes and offices that have multiple doors. They can protect the wall and door from damage, while still allowing the door to open and close. You can buy them in three or six packs.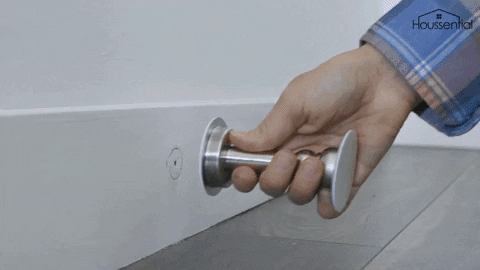 Install Easily With Adhesive Stickers
Built To Hold Doors Open For You
Give Your Home The Finish It Needs
Stops Doors From Slamming Into Walls
Get Black, Stainless Steel, Bronze & More
Measurements: Door Stop: 3" x 2.2", Catch: .75" x 2.2"
SHIPS FROM LOS ANGELES, CA
*If using adhesives, please be sure you are placing them on a smooth and flat surface. For use with adhesives, please allow 24 hours for the adhesives to settle prior to use. Otherwise you may use the screws which also come included.
If you like that, you'll love these!