Self-Adhesive Door Stoppers
Install these Self-Adhesive Door Stoppers yourself!
The door stopper is one of the best options for protecting walls from damage caused by doors. These are a great choice because they require no drilling and are easy to install. They are made of durable stainless steel and feature an attractive design, perfect for any home or office.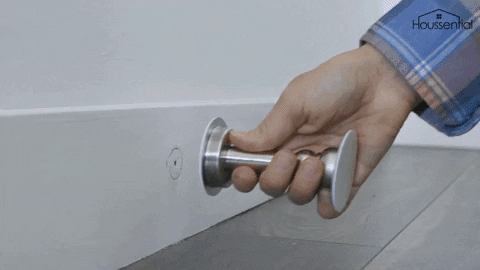 Install With Adhesive Stickers Or Screws
Very Convenient For Holding Doors Open
Give Your Home The Finish It Needs
Protects Your Walls & Doors
Pick A Color That Suits Your Home
Measurements: Door Stop: 3" x 2.2", Catch: .75" x 2.2"
SHIPS FROM LOS ANGELES, CA
*If using adhesives, please be sure you are placing them on a smooth and flat surface. For use with adhesives, please allow 24 hours for the adhesives to settle prior to use. Otherwise you may use the screws which also come included.
If you like that, you'll love these!