Gold Door Stoppers are an affordable way to add a personal touch to your entryway.
Mount these decorative objects on your walls so you can have an easier time passing through your entryways with your hands full. Imagine carrying in groceries and having no hands to open the door. These door stoppers will keep your doors open and prevent them from slamming against the wall.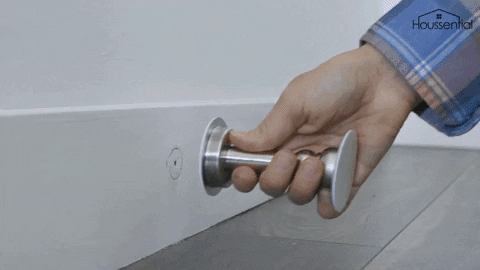 Built With A Strong Magnet To Catch The Door
Prevents Doors From Slamming Into The Walls
Protects Your Walls From Door Handles
Made For Homes & Offices
Available In Gold, Silver, Bronze & More
Measurements: Door Stop: 3" x 2.2", Catch: .75" x 2.2"
SHIPS FROM LOS ANGELES, CA
*If using adhesives, please be sure you are placing them on a smooth and flat surface. For use with adhesives, please allow 24 hours for the adhesives to settle prior to use. Otherwise you may use the screws which also come included.
If you like that, you'll love these!