Door Stops are a simple way to keep your doors open.
Buy one of our Door Stops and place them in areas of your home where you walk to the most. This will prevent the doors from slamming into your walls and damaging both. Its durable, useful, and easy to apply. You can then use both your hands to carry things from room to room without having your door in the way.
Set up these Door Stops so you can move around your home with ease. Use the adhesive stickers or the screw provided.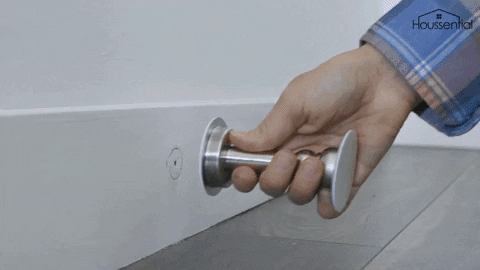 Stops Doors From Breaking Walls
Protects Walls From Door Handles
Finish Your Home With Door Stops
Use Strong Adhesive Stickers Provided To Install
Pick The Color You Want For Your Home Or Office
Measurements: Door Stop: 3" x 2.2", Catch: .75" x 2.2"
SHIPS FROM LOS ANGELES, CA
*If using adhesives, please be sure you are placing them on a smooth and flat surface. For use with adhesives, please allow 24 hours for the adhesives to settle prior to use. Otherwise you may use the screws which also come included.
If you like that, you'll love these!